What Are Virtual Jobs?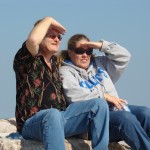 As the term implies, Virtual Jobs or Jobs at Home Online, are tasks done usually online from anywhere. These can range widely from an actual online job with a daily task to do, all the way to being self employed and doing freelance work of various types. There are numerous companies that hire what they call virtual agents that perform their work online and at home. For a list of our top choices, just visit the navigation link at the top of this page called, "Jobs at Home Online – Company List list". These jobs are mainly for call center work at home, but there are some for virtual assistants, transcribers, web design, and many other types of work that can be done off site. For the people who would like to expand their horizons and be self employed, freelance writing jobs may be the way to go. If you have the ability to write effectively about a given topic then you may want to give this avenue a try. This is where you would be able to log into a website and search over a list of jobs that you feel your expertise would be a good fit and you could write great content for that particular project. Online business owners often outsource article writing to freelance writers in order to save time and money for their company. They don't want the expense of a full time writer, so seeking a person who can do it on an as needed basis works for them and can work for you too. My personal experience with virtual jobs are of a business owner myself. I build websites for major companies and help gain customers through the means of online advertising and websites optimization. You need a good bit of marketing knowledge and flair with skills including SEO, html coding, graphic design, and market trends. It's not for everyone, but that's what works for me. Find what fits you best and just go for it!
3 Responses to "What Are Virtual Jobs?"
Share Your Comments
You must be logged in to post a comment.